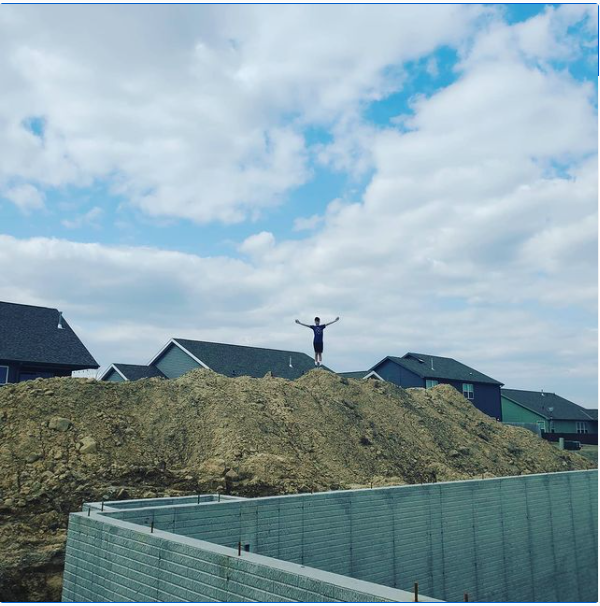 The idea of the new house started when we moved into the old one. It was a concept, an idea that we joked about. "Well in our next house we want… "" and then we would chuckle. I mean there were things that we didn't like and so we changed them. We got rid of some dark, 1970's chic and made some more space.
Then it became less of joke as years went by. "There are too many steps to get into this house" and "It's a long way to carry groceries to the kitchen" and "our backyard is too big" and then there was "these rooms are so small." There were things we could do and we did a lot of them — but frankly we couldn't move the garage closer to the kitchen. Or take out the steps to get into the house. But we dealt with it. And did more stuff… we redid the kitchen! We redid a bathroom! But still the laundry room is off the kitchen. And the kitchen is floor and half a house away from the garage.
We made a list of what we wanted. Zillow weighed heavily in our browser history but we didn't like what we saw. Not enough hit the must haves. We had a realtor come and he gave us a list of things to do to sell. Another bathroom changed! New flooring! Lots of things move out! And we cleaned. But Zillow still didn't show us anything we were happy with.
But then Zillow started showing up some brand new houses… "Hey this is done, why not look at it?" So we walked through a couple model homes.. hm, close but not quite. We drove further to walk through another model. Wait… this.. is perfect! Big rooms! Nice basement! Smaller yard! No deck! Laundry by the bedrooms! Um… so… we are going to build. Never our plan. Building was always a ephemeral idea and then became permanent. Contracts were signed, money changed hands… and an old house was fixed. Or tweaked. And then put up for sale… and quickly purchased.
We moved to an apartment…cozy but comfortable. And we go to our patch of dirt and see progress. And hey we do see progress.